A high level of nominations came in for volunteers who perform a variety of roles including coaches, fundraisers, treasurers, event managers and many more - all of which have dedicated countless hours for the love of the game and their club.
The award scheme, which is now in its third year, was initiated by SONI - the System Operator for Northern Ireland responsible for running the electricity grid. As title sponsors of the SONI Ulster Rugby Premiership, SONI created the award with the sole aim of recognising volunteers who contribute to the smooth running of grassroots rugby, having a positive impact on their club and community.
The eight semi-finalists are:
Category Adult
Patrick Baird, President, Malone RFC
Former Chairman, now President, Patrick has been volunteering for over 20 years.
Nominated for
:
Patrick holds a variety of responsibilities at the club, but over the past three years his impact can really be seen as he secured funding to upgrade the facilities at the Club. This upgrade included the installation of new LED floodlights and renovation of the Club's pitches and changing rooms. Additionally Patrick obtained grants to facilitate the installation of an outdoor gym at Malone - greatly enhancing the offering available - not just to members - but the local community. Patrick was also instrumental in organising a women's 10s competition as part of Belfast hosting the Women's World Cup - which was a huge success attracting teams throughout the home nations and further afield.
Shaun McGuinness, Chairman, Letterkenny RFC
Shaun has been volunteering with Letterkenny RFC for over 8 years, regularly putting in 30-40 hours per week.
Nominated for:
Shaun wears many hats at Letterkenny RFC, representing the club formally at functions, attending the grounds and buildings upkeep, fundraising and all the small jobs in between. Dedicating so many hours to his volunteer role, Shaun is responsible for opening and locking the clubhouse, ensuring the heating is on and working, waste removal, cleaning, catering and maintenance of the clubhouse and grounds. Shaun has been hailed in particular for his ability to motivate and encourage all the other volunteers, causing them to step up to the plate and put in the effort to make the club a success.
Clem Bassett, Club President, Ballynahinch RFC
Clem has been associated with Ballynahinch RFC for over 30 years putting in at least 25 hours per week.
Nominated for:
A former player, captain, referee, coach Clem is now Club President and Ladies Rugby Convenor. Clem also introduced ladies' rugby to the club and continues to be the main coach for the now burgeoning ladies' section. Additionally, Clem also carries out the key role of Registrations Officer managing the difficult task across eight adult sides of player registrations and reinstatements. He also runs the Club's social calendar and is the chief organizer for all of the Club's events. Clem dedicates a huge amount of time to Ballynahinch RFC whilst also holding down a full time executive job and his commitment and enthusiasm never waver.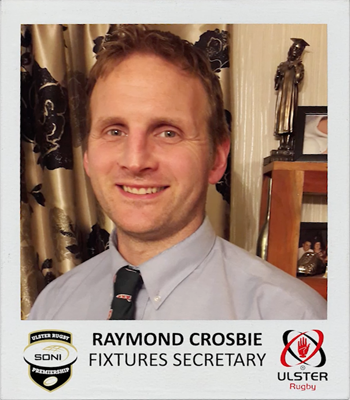 Raymond Crosbie, Fixtures Secretary, Omagh Academicals RFC
Raymond has been associated with Omagh Academicals RFC for 8 years, contributing over 20 hours per week.
Nominated for:
Thanks to Raymond, Omagh Academicals' pitches were improved at a competitive cost saving the Club money and increasing members. The pitches are now in the best condition they have ever been in enabling training to take place more often, having a positive impact on team spirit. Raymond never misses a day - whether it's match day or just a day when something needs done, Raymond is dedicated to being there and doing it. Due to Raymond's dedication in sourcing valuable contractors and overseeing the work done to the pitches, he saved his club a substantial amount of money as well as ensured the work was carried out correctly.
Category Youth and Mini
Noel Brown, Youth Convenor, Cooke RFC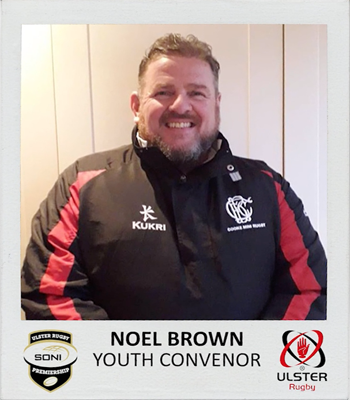 Noel's been associated with Cooke RFC for over 30 years, starting off playing for youth, then senior rugby before becoming a coach and much more.
Nominated for:
Noel has had a huge and tangible impact on Cooke RFC. He set up and developed the youth section for both male and female players after his son moved to a non-rugby playing school. Noel worked tirelessly to bring children from schools where rugby wasn't played and encouraged children from cross community schools and those from a non-traditionalist rugby background, such as Gaelic, Hurling and Soccer, to join. The U14s squad started with only 14 players and has more than doubled because of Noel's efforts. Noel appeared on BBC for his success at bringing for the first time ever, an all Catholic grammar school into the Ulster Branch Medallion Shield. Noel has not only heavily invested his time but also his money into the club.
Liam Foley, Mini Rugby Convenor, Bangor RFC
Liam has been volunteering with the Club for six years, contributing 15 hours per week.
Nominated for:
Liam is credited with significantly growing the mini rugby section of the club - growing the number of girls involved and doubling the youth members from 70 to 140 in just two years. Liam has worked hard to involve children from different communities and even arranged training on a Sunday so it didn't clash with other sports the kids were involved in, making it more accessible for everyone. Liam recently launched P1 rugby and plans to start a preschool rugby programme as well as summer clubs. In addition to this, he also holds community days, charity days and fun days to bring children and parents together. Liam also took on a lot of extra duties when the club lost its fixtures secretary and child welfare officer.
Billy McKinley, U14 Assistant Coach, Letterkenny RFC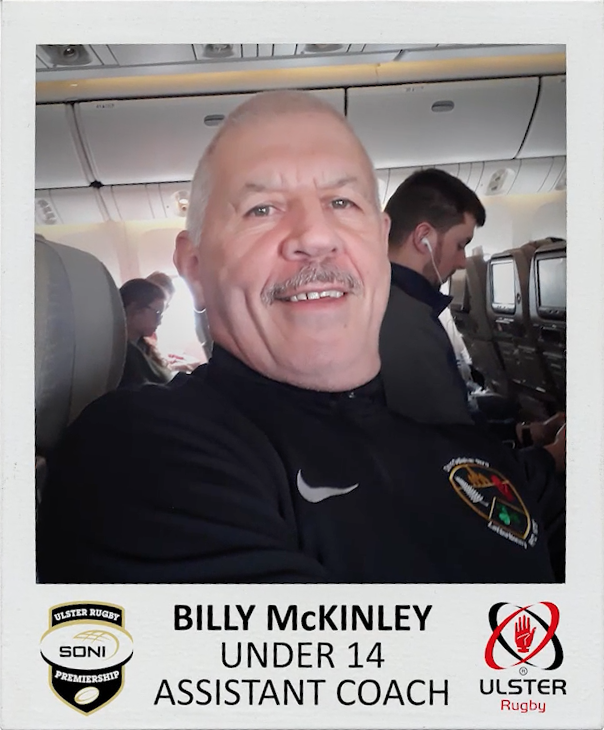 Billy's been a member of the Club for over 30 years; starting off as a player in 1985, he remains a loyal volunteer.
Nominated for:
Billy is a coach for mini and U14 level. He has been hailed as being a servant of his club, being an integral part of the youth section both in terms of hands-on coaching and admin and management but always in a quiet and understated manner. Billy quietly goes about duties such as cleaning, painting, cutting grass amongst many other DIY tasks - ensuring the Club is fit for purpose. His good-natured, patient and helpful character serves as the perfect role model for the young players he mentors.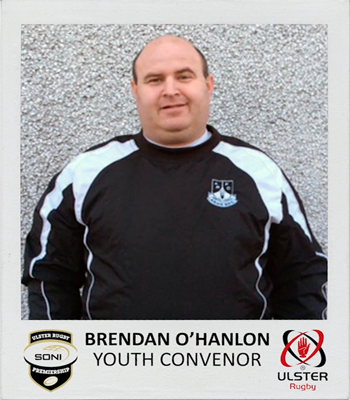 Brendan O'Hanlon, Youth Convenor, Ards RFC
Brendan has been volunteering for his club for five years and gives 15 hours per week of his time to fulfil his volunteering duties.
Nominated for:
Five years ago Brendan joined Ards RFC as a parent volunteer when his son played mini rugby. Keen to keep his son playing when he went on to attend a non-rugby playing secondary school, Brendan volunteered to become a youth coach and recruited other coaches to help him build the mini rugby section of the Club. Ards RFC now has an U14 development squad, a burgeoning U16s squad and next season will see the return of a competitive U18 squad. Hailed as 'totally transforming' the youth section, Brendan also instilled a 'Gold Mark' volunteer scheme to recognise other volunteers. Additionally, Brendan worked hard to secure sponsorship from local businesses to help keep the club going from strength to strength.