Boys and girls, from a cross-section of schools, worked collaboratively during the practical and theoretical activities, enhancing their knowledge and understanding of nutrition, fitness and positive mental health.
Participants also benefited from the overall experience of The Nevin Spence Centre as they learned about the cultural and sporting heritage of rugby within Ulster. As a result of collaborating in this shared space, they gained a sense of community belonging and inclusion.
Jason Morgan, a teacher at Bangor Grammar School, said his pupils really enjoyed the experience: "Many thanks to Ulster Rugby for this wonderful opportunity. The education based around health and wellbeing both physically and mentally was a great starting point for our young athletes for understanding the connection between both types of health. It was really worthwhile and I would recommend any school taking the opportunity to visit Kingspan Stadium for these workshops."
Anna Forbes, a pupil at Strabane Academy, added: "We had a brilliant day from start to finish. Everything was really interesting, but I really enjoyed The Nevin Spence Centre, especially the tackle and goal kicking simulators!"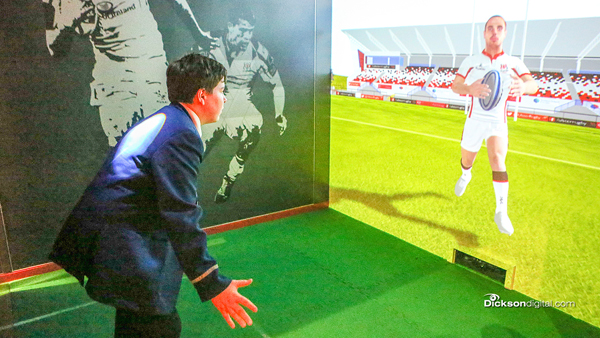 The inspiration for this project was identified through Ulster Rugby's Health and Wellbeing Strategy (2015-2020); 'Rugby at the Heart of the Community'.
The strategy seeks to ensure that Ulster Rugby continues to promote a positive social experience, whereby people feel connected and fulfilled by a lifelong involvement in rugby union. The vision for the strategy is to meet the needs of the person, the player, the club and the community.
This pilot project will undoubtedly contribute towards these strategic priorities and help to further identify the needs and priorities for Ulster Rugby's Health and Wellbeing Strategy in the future.